Copper Lee's


Foster to Adopt Breeding Program

Copper Lee is one of a few kennels that offers to share the joy of raising our puppies with local families through a fostering program.
Our foster program allows breeding dogs to be raised as the family companions they were meant to be while remaining a vital part of our breeding program.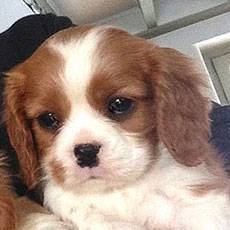 How the Breeding Program Works
Our foster families share their time and homes to raise their Copper Lee puppy, then once their dog has matured, she contributes to our breeding program.
During breeding, our foster dogs return to the kennel at Copper Lee to breed and will stay at the kennel until the puppies are ready to be independent of their mother. The dog's foster family is invited to visit their dog and her puppies at the kennel once the puppies are ready for visitors. We want our foster families to enjoy seeing firsthand how their dog contributes to continuing the quality Copper Lee bloodlines.
Once the puppies are matured, the foster dog is released from our program and her foster family gets to adopt the dog as her permanent owner.
The Benefits of Our Foster to Adopt Breeding Program
Our experience with the breeding program has shown that it benefits everyone involved; our puppies get to grow up in a loving home, our foster families gain a family companion and get to share the joy of their dog's puppies, and Copper Lee can continue breeding with its high-quality bloodlines
Foster Dog Home Requirements
We want to ensure our puppies can be healthy and happy in their foster homes and available to participate in the breeding program. Qualified foster homes must meet the following:
Homes must have a fenced-in yard or exercise enclosure
Homes must be located within 15 miles of zip code 19342